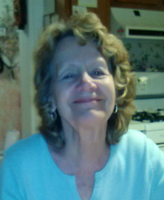 Ruth E. Parent
It is with great sadness that the family of Ruth Elizabeth Bell Parent, age 84 announces her passing on October 10, 2017 at Albany Medical Center after a brief illness. She was born in West Crescent on March 21, 1933, where she remained a lifelong resident. She was the daughter of the late John Bell and Gertrude Bell Martin, and step-daughter of Harold Martin. She was predeceased by her twin brother Roy Bell and brother Herbert Bell.
She was a devoted and dedicated wife and caregiver for her husband Leo Paul for many years, and also was a loving and caring mother to her three sons. Long hours were spent cooking and baking for her family, who she loved dearly. Her desserts were known to be one of a kind. Ruth was a skilled seamstress and over many years has crossed paths with wonderful people whom then became her loving and dear friends. She had immense crafting talents, along with knitting, needlework, and quilting. She was truly a domestic goddess.
Ruth had many passions throughout her life, especially her pet birds who gave her lots of joy and happiness. She loved country music, dancing, and submitting birthday wishes to friends and family on the radio. She enjoyed growing plants and vegetables in her garden.
Our sincere gratitude to everyone who profoundly impacted her life. She will be greatly missed and remembered by her family, friends, and all the people whose lives she touched with her love and generosity. She was the epitome of poise and grace, and leaves behind a lifetime of great memories and talents forever etched into our hearts. She possessed grace and determination in all aspects of her life, and overcame obstacles with such enduring strength.
She is survived by her husband of 67 years; Leo Paul Parent, sons Paul R. Parent, Donald J.(Donna) Parent, and Vincent E. (Deborah) Parent, ten grandchildren, sixteen great-grandchildren, cousin Donald W. (Margaret) Grabo, and several nieces and nephews.
Calling hours will be held on Sunday from 2 to 5 p.m. at the Catricala Funeral Home Inc., 1597 Route 9, Clifton Park, with a funeral service on Monday at 11 a.m. at the funeral home. Burial will be in Waterford Rural Cemetery.
In lieu of flowers, donations may be made in her memory to St. Jude's Children's Research Hospital: 501 St. Jude Place, Memphis, TN 38105 or by going to www.StJude.org.