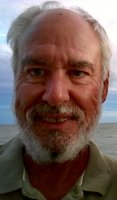 Leo E. Purvis
Leo E. Purvis, age 62 of Halfmoon passed away peacefully with his wife by his side on Sunday, November 5, 2017 after a courageous but short battle with cancer. Born in Detroit, MI, he was the son of the late John and Mary Purvis.
Leo was a graduate of Shenedehowa High School and earned a degree in business administration from HVCC, and also attended Siena College. He worked as an office manager and bookkeeper for several local businesses, retiring in 2015. He was a lover and collector of all music and attended hundreds of live performances. He enjoyed taking vacations all over the Eastern Seaboard with his wife, especially to Cape Cod. Leo appreciated nature and loved all animals, especially dogs.
He is survived by his beloved wife of 25 years, Maria Purvis, brother Michael Purvis, uncle Edward (Marie) Dempsey, sisters-in-law Nancy (Robert) Cervera and Geraldine (Stan) Rogowicz, and several cousins
A memorial gathering will be held on Saturday from 10 to 12 p.m. with a service at 12 p.m. at the Catricala Funeral Home Inc., 1597 Route 9, Clifton Park.
In lieu of flowers, donations may be made in his memory to the Saratoga County Animal Shelter, 6010 County Farm Rd, Ballston Spa, NY 12020.