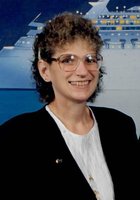 Mary Ellen Schultz
Mary Ellen Schultz, age 58 of Moreau passed away peacefully on Tuesday, November 28, 2017 at Saratoga Hospital. Born on December 3, 1958, she was the daughter of Ella Shaver and the late Donald Shaver.
Mary Ellen graduated with her nursing degree from Maria College, and earned continuing education credits through the SUNY system. She worked as a registered nurse at Samaritan Hospital in Troy, and spent the last 10 years as a hospice nurse with the Community Hospice of Saratoga.
She is survived by her husband, Gregory Schultz, mother Ella Shaver, sister JoAnn (Richard) Kupferman, and several nieces and nephews.
Calling hours will be held on Sunday from 2 to 6 p.m. at the Catricala Funeral Home Inc., 1597 Route 9, Clifton Park, with a funeral service Monday at 10 a.m. in the funeral home. Burial will follow in the Clifton Park Centre Cemetery.
In lieu of flowers, donations may be made to the Community Hospice of Saratoga, 179 Lawrence St., Saratoga Springs, NY 12866.