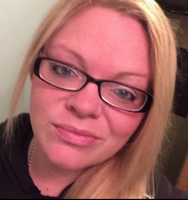 Nicole L. Carey
Nicole L. Carey, age 33 of Halfmoon passed away peacefully on Friday, December 22, 2017 at home surrounded by her loving family. She was predeceased by her father, Kenneth Carey.
Nicole worked as an assistant teacher at Pal's Early Childhood Learning Center and previously worked as an assistant manager at Stewart's Shops in Route 146 in Halfmoon. Her life revolved around her children.
She is survived by her mother Brenda (Rick) Anderson, sister Sara Moore, longtime partner Keith Fodge, her children Madison, Austin, and Mason Fodge, Chey, Shar, Joe, and Travon, maternal grandparents Jerome and Nancy Toomey, brothers Brandon Fogarty and Ronald Moore, step-siblings Josh and Kelsey Anderson. She is also survived by her niece Aubrey Coffey, granddaughter Arry and several aunts, uncles, and cousins.
Calling hours will be held on Tuesday from 5 to 8 p.m., at the Catricala Funeral Home Inc., 1597 Route 9, Clifton Park, with a funeral service on Wednesday at 10 a.m. at the funeral home. Burial will be in Memory Gardens Cemetery.
The family requests that no flowers be sent. Instead, memorial contributions may be made to her children's education fund