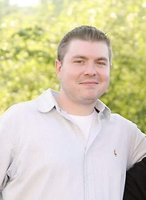 Christopher J. Toogood
Christopher J. Toogood, age 34, passed away on December 27, 2017. He was born on September 4, 1983 in Greenwich, CT.
Chris worked as a chef in many local restaurants including Carney's Tavern in Ballston Lake, and was known for operating the Grillin' & Chillin' Food Truck. He loved animals, especially his dogs Bailey & Sadie, and his cat Beast. Chris loved music, and enjoyed playing the guitar and drums. He was an outgoing person with the most caring soul.
He is survived by his fiancé Ashley, parents Anthony Toogood and Judith Street, brother Ian Toogood, uncles Peter and Mike Toogood and their families' and many relatives in Belfast, Northern Ireland.
Funeral services will be private.
In lieu of flowers, donations may be made in his memory to the SPCA of Upstate NY, 588 Queensbury Ave, Queensbury, NY 12804.