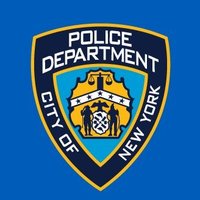 Warren L. Straniere
Warren L. Straniere, age 90 passed away peacefully at his home on Friday, January 26, 2018. He was the son of the late Michael and Vivian Straniere. He was predeceased by his siblings Richard and Kathleen, and grandson Gregory
Warren served in the Army with the 64th and 89th Field Artillery Battalion during WWII. He worked as an NYPD police officer, retiring after 23 years. Following retirement, he worked as a fraud investigator for Allstate and State Farm. Warren and his wife were communicants of St. Edward's Church. He was a diehard fan of the Yankees and NY Giants.
He is survived by his wife of 64 years, Claire Straniere, son Michael (Claudia) Straniere, daughter Kathleen (Augie) Abbatiello, sister Lorraine Milano, brother Anthony (Patricia) Straniere, and sister-in-law Anna Straniere. He is also survived by his grandchildren Tracey, Nichole, Augie, Christopher, Alicia, and Daniel and great-grandchildren Isabella, Finn, and Christian.
Calling hours will be held on Thursday from 4 to 7 p.m. at the Catricala Funeral Home Inc., 1597 Route 9, in Clifton Park, with a funeral Mass on Friday at 10 a.m. at St. Edward's Church in Clifton Park. Burial with military honors will be held in the Saratoga National Cemetery.
In lieu of flowers, donations may be made in his memory to the Community Hospice of Saratoga, 179 Lawrence St., Saratoga Springs, NY 12866.