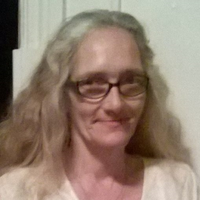 Dawn M. West-Walek
Dawn West-Walek, age 51 of Utica passed away unexpectedly on Thursday, February 8, 2018 at her home. Born in Niskayuna on September 6, 1966, she was the daughter of the late Harold A. West and Harriet Rockenstire West. She was predeceased by her son Travis West, who passed away on February 1, 2018.
Dawn attended Shenendehowa High School.
She is survived by her daughter Heather M. (Shawn Casey) West, sons Christopher (Jacquelyn) West, and Dylan West-Nicolaysen, her grandchildren Raven Faith Casey, Katrina Marie Casey, and Liam West, her ex-husband Frank Walek, and her live-in friend Michael Griggs. She is also survived by her sister Diana M. (Charles) Newell, nephew Robert L. (Deanna) White, II, niece Tammy L. Selva, and her cousins Robert L. White, III, Michael L. White, Meghan McKenzie and Thomas Selva.
Calling hours will be held on Monday from 4 to 7 p.m. at the Catricala Funeral Home Inc., 1597 Route 9, Clifton Park. Burial will be in Eagle Mills Cemetery in Brunswick in the Spring.
In lieu of flowers, donations may be made in her memory to the Saratoga Center for the Family, 359 Ballston Ave, Saratoga Springs, NY 12866.