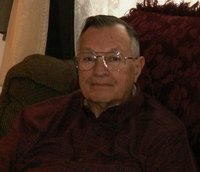 William E. Digges, Jr.
William E. Digges, age 91 of Clifton Park passed away peacefully on January 20, 2019. Born on June 30, 1927, in Paterson, NJ, he was the son of the late William E. Digges Sr. and Anna Digges. He was predeceased by his sister Jeanette Pikaard.
A veteran of the US Navy, William started out working on his family's dairy farm before starting his career as a procurement specialist for Kearfott in Little Falls, NJ for over 20 years. Along with his family, he owned a few restaurants in Schoharie County, and briefly sold real estate.
Prior to moving to Clifton Park in retirement, William was an Elder at First Presbyterian Church in Stanley, NC and was a member of Hope Church in Ballston Spa.
He was an avid gardener and enjoyed tending to his vegetables. He was very proud of winning best Victory Garden during WWII.
He is survived by his wife Leona, sons William E. (Laura) Digges III, Robert H. Digges, Thomas S. (Nina) Digges, David L. (Diane) Digges; daughters Melanie A. (John) Braunius, Janna L. (Kevin) Bacon, and Anne L. (Glenn) Posca. He is also survived by 28 grandchildren and 29 great-grandchildren.
Services will be private at the convenience of the family.
The family requests no flowers be sent. Instead, donations may be made in his name to the American Red Cross, American Red Cross, PO Box 37839, Boone, IA 50037, or by going to redcross.org.