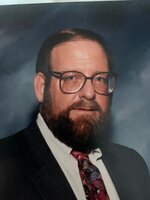 Jerry Martin Orenstein
Jerry Martin Orenstein, age 79, passed away peacefully on Sunday, November 21, 2021. Born on October 6, 1942 in the Bronx, NY, he was the son of the late Samuel and Esther Orenstein.
Jerry graduated from Purdue University and remained a proud Boilermaker. His ROTC experience led him to the US Army, where he served as 1 st Lieutenant during the Vietnam War. He received his MBA from Baruch College and spent his career as a
Marketing Director for several companies including Coleco Industries, where he was heavily involved in the market research and advertising for Colecovision and the Cabbage Patch kids. Jerry was the recipient of the Electronic Industries Association
"Marketing Services Award of Excellence" and later went on to work for Sharp Electronics, Sanyo/Fisher Electronics, and PP&L.
Jerry always seemed happiest at the beaches of the Jersey Shore, grilling on his charcoal grill, cheering on the Yankees and Purdue, and especially on the sidelines of the many soccer games he coached and watched with his children.
He is survived by his wife Phyllis Orenstein, son David (Melissa) Orenstein, daughter Sherry (Armando) Estrada, his sister Debby Orenstein, and his grandchildren Jason, Caitlyn, and Samantha.
A graveside service with military honors will be held at 10 a.m. on Wednesday, November 24th in the Saratoga National Cemetery.
In lieu of flowers, donations may be made in his memory to the American Kidney Association