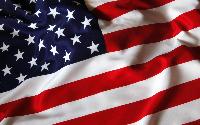 Charles S. "Lefty" Zurakowski
Charles S. "Lefty" Zurakowski, age 91 of Halfmoon passed away peacefully at home on Thursday, December 16, 2021. Born on March 14, 1930 in Little Falls, he was the son of the late Louis and Stella Zurakowski. He was predeceased by his siblings Eleanor, Louis (Francis), Josephine (Benny), and Eugene.
Charles served in the US Army from 1951-1953, and was united in marriage to Theresa Stopera on February 11, 1956 at St. Joseph's Church in Utica, NY.
He worked as a building supervisor with the Ford Motor Co. tractor division in Latham for many years. An avid baseball fan, Charles pitched in the Utica Muni League and enjoyed coaching his son's teams in the West Crescent Little League, and he was a fan of the Atlanta Braves. He loved taking casino trips to Atlantic City and visiting his family in Florida.
Charles was well known by his neighbors for his Sunday polka music playing in the garage. He was a lifetime member of the American Legion Post 1450 in Halfmoon.
He is survived by his wife of 65 years; Theresa Stopera Zurakowski, daughters Marcia (Randi) Roberts, and Gail (Jeff Lino) Hessney, son John (Maggie) Zurakowski, brother Fred (Pat) Zurakowski, and sisters-in-law Gladys Zurakowski and Gladys Davis. He is also survived by his grandchildren Lauren (Ohad Oren) Roberts, Erick (Laura) Roberts, Alyson (Eric) LaPan, Krysten (Zane Gregg) Zurakowski, John Zurakowski Jr., his great-grandsons Deacon and Brooks Gregg, and many nieces and nephews.
The family would like to thank the 5th floor nursing staff at Ellis Hospital and the Community Hospice of Saratoga for all of the excellent care they provided.
Calling hours will be held on Wednesday, December 29th, from 10 a.m. to 12 p.m., with a service at 12 p.m. at the Catricala Funeral Home Inc., 1597 Route 9, Clifton Park. Masks are required. Burial with military honors will follow in the Saratoga National Cemetery.
The family requests no flowers be sent. Donations may be made in his memory to the Good Days Foundation, Attn: Memorial Gifts Donations, 2611 Internet Blvd., Suite 105, Frisco, TX 75034, or to the Capital City Mission, 259 South Pearl St., Albany, NY 12202.