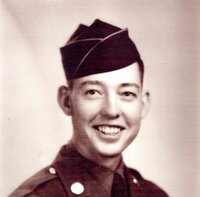 Allan P. Atwell
Allan P. Atwell, age 96 of Clifton Park passed away peacefully on Sunday, March 6, 2022. Born on August 3, 1925 in Binghamton, NY, he was the son of the late Leland and Vena Atwell. He was predeceased by his wife of 72 years; Neva Campbell Atwell, who passed away on February 18, 2019, and his daughter-in-law Linda Fay Snare Atwell, who passed away in 1991.
Allan was raised in Breesport, NY. A week after his 18th birthday he joined the Army, and he fought in the Battle of the Bulge in WWII. He worked for the NY Telephone Co. in Elmira, Corning and Albany, retiring in 1985. After retirement he founded and operated Double A Prewiring until 2005, providing telephone work for many commercial and residential buildings. He was an avid collector of miniature fire trucks, amassing over 2,000 trucks from over 24 countries. He was a charter member of Breesport Fire Co. and was a volunteer fireman for over 65 years serving with the Jonesville Fire Co. He was a member of the Elks, Masons, VFW, the American Legion, Northland Toy Club, and Chapter #49 Veterans of the Battle of the Bulge. He was the chairman of the Town of Clifton Park Emergency Services Advisory Board, and was a director of the Patriot Flight.
He is survived by his sister Joan (Ed) Warner, daughters Alane Kosower and Barbara Atwell; sons Jerrold (Margaret) Atwell, Jeffrey Atwell, and Jon (Jen) Atwell, granddaughters; Rebecca Atwell (Mike Walpole), Sarah (John) Richburg, Julianna, Nancy Gajewski, Connie Kendig; twin grandsons Brady and Bradley Atwell and several nieces and nephews. He is also survived by his truest joy, his great-grandchildren John Joseph III, Zayden and Skylar Richburg, Hunter Walpole, Evan and Vanessa Gajewski.
There will be a memorial service on Saturday, May 14th at 10 a.m. at the Shenendehowa United Methodist Church. Burial will follow in Jonesville Cemetery
The family will provide the flowers for the service. Memorial donations may be made in Allan's memory to Patriot Flight Inc., PO Box 13776, Albany, NY 12212. They take veterans to Washington D.C. for a day of viewing the Veterans Memorials at no cost to the veterans. Allan would appreciate your support.