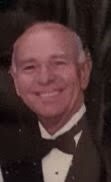 Richard E. Yeager
Richard Yeager, age 83 of Clifton Park passed away peacefully at home on March 10, 2022. Born on November 15, 1938 he was the son of the late Matthew and Evelyn Yeager. He was the nephew of the late Mabel and Mike Sluti, whom he loved dearly.
Richard worked as a crane operator for GE in Schenectady, retiring after 27 years. He enjoyed going ice fishing and was a fan of NASCAR. He was a friend of Bill Wilson for over 33 years.
He is survived by his wife Suzanne and children Richard (Lisa), Leo, Kelly, Michael (Erin), and Steven (Danielle), his sister, Joan Foster, and sister-in-law Sherry Dyer. He is also survived by his loving grandchildren Jordan, Robbie, Gabrielle, Grace, Isabella, Elizabeth, Bryce, Jude, Maggie, Liam, Lila, and three great-grandchildren, Riley, Grayson, and Micah, and many nieces and nephews.
Calling hours will be held on Tuesday, March 15th from 3 to 5 p.m., with a funeral service at 5 p.m. at the Catricala Funeral Home Inc., 1597 Rt. 9 in Clifton Park. Burial will be in the Jonesville Cemetery in the Spring.
In lieu of flowers, donations may be made in Richard's name to the Community Hospice of Saratoga, 179 Lawrence St., Saratoga Springs, NY 12866 or to the Jonesville Volunteer Fire Department 953 Main St., Clifton Park, NY 12065.