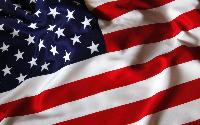 Joyce C. Hart
Joyce C. Hart, age 79 of Ballston Spa passed away peacefully at her home on Friday, March 25, 2022. Born on December 5, 1942, she was the daughter of the late James and Anna Hart.
Joyce served her country in the US Army and the Army Reserve. She spent her career as a secretary for the NYS Criminal Justice Dept. and the Dept. of Taxation & Finance in Albany.
She is survived by her special friend Melissa Caywood and many cousins.
A funeral service with military honors will be held on Wednesday, April 6th at 2:30 p.m. at the Saratoga National Cemetery, 200 Duell Rd. in Schuylerville.
In lieu of flowers, donations may be made in her memory to the Mohawk Hudson Humane Society, 3 Oakland Avenue, Menands, NY 12204, or to the Kitten Angels, 233 Houseman St, Mayfield, NY 12117.