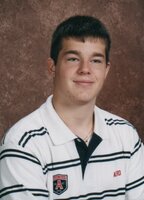 Lee Richard Davenport II
Lee R Davenport, II of Greenfield Center, 35, passed away April 10, 2022. Born in Troy to his beloved Mother Rebecca Dempsey, (stepfather Gregory Dempsey) of Greenfield Center, Father Lee R. Davenport (Sharon) of Clifton Park.
Lee attend Shenendahowa Central School with a GED Honor in 2005. While growing up Lee attended Adirondack Taekwondo Karate School. It is where he earned his black belt and many certificates, gold and silver medals in events such as Sparring, and fighting competitions. Lee enjoyed four wheeling, camping, fishing but above all he loved spending time with his family. Lee's greatest passion was playing his guitar with his uncle and his friends. Lee was a kind, gentle, forgiving, compassionate, patient, loving, and humble man reflecting his beautiful soul.
Lee was predeceased by his Maternal Grandmother, Roberta Childs, Maternal Grandfather, John Piche, Jr, Paternal Grandparents Leon & Mary Davenport, His Uncle and BEST FRIEND Billy (William) Piche, his Aunt Roberta Piche, and his Cousin Jessica Bradt.
Besides his parents, Lee is also survived by his brother Jeffrey Davenport (Kristina) of Waterford, his sister, Kara Dempsey of Greenfield Center, Nephews Camren, Landon and Logan. He is also survived by many Aunts, Uncles and Cousins.
Per the family's request there will be no service at this time. If you would like to donate in Lee's honor, you may do so at any Animal Shelter of your choice.