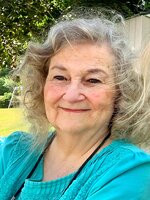 Barbara A. McCune
Barbara A. McCune, age 82 of Clifton Park passed away peacefully on Wednesday, July 20, 2022. Born on March 24, 1940 in the Bronx, she was the daughter of the late Kenneth and Ruth Yates. She was predeceased by her husband Jack McCune and her brothers Donald, Joey, and Dennis Yates.
Barbara earned her degree in Food Science at SUNY Morrisville and worked as a computer dispatcher for Pitney Bowes in Albany. Her greatest joy was staying home and raising her family. Family was the most important thing
in her life. She cherished her grandchildren and was so grateful for the wonderful people they have grown up to become.
Barbara enjoyed spending the 4th of July at Summit Lake with her family.
She is survived by her children Kenneth (Barbara) McCune, Donald McCune, and Dawn (Brian) Montague, her brothers Kenneth (Jill) and Michael (Kathleen) Yates, her sister Theresa (Pete) Marchione, sisters-in-law Carol Yates and Lynn VantZelfde, and her brother-in-law Wayne McCune. She was known as "Aunt Missy" to her many nieces and nephews. She is also survived by her loving grandchildren Marc (Kate), Kayla (Nick), Michael (Julia), Jack, and James.
Calling hours will be held on Sunday, July 24 from 1 to 4 p.m. at the Catricala Funeral Home, 1597 Route 9 in Clifton Park, with a funeral Mass on Monday at 11 a.m. at Corpus Christi Church in Round Lake. Burial will be in Clifton Park Village Cemetery.
In lieu of flowers, donations may be made in her memory to the American Heart Association by going to www.heart.org.