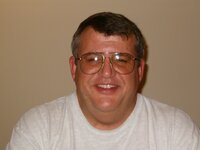 Steven M. Myers
Steven M. Myers, age 63, died peacefully on August 22, 2022 after a short but hard-fought battle with cancer. He was born April 10, 1959 in Poughkeepsie, the son of the late C.H. Myers and Jean (Wertman) Myers. He was predeceased by his half-brother C.H. Myers Jr. and his half-sister Margaret Cordone.
Steven graduated from Shaker High School in Latham. He then continued his education, completing a Bachelor's degree in Civil Engineering from Rochester Institute of Technology. He then obtained his Professional Engineering License in both NYS and Vermont.
Fueled by his interest in the fire service, Steven went back to college to obtain a second Bachelor's degree in Fire Protection from Empire State College. This second degree resulted in him changing his engineering career path toward building construction rather than highway/bridge work. Steven worked for DASNY for several years, mostly in the construction and rehabilitation of hospitals and psychiatric centers in New York City and Buffalo. Steven then worked for Robson Lapina, a forensic engineering firm, investigating construction and highway accidents and testifying as an expert witness in court. Steven finished his career with the Town of Clifton Park as the Director of Building and Zoning from September 2005 until his retirement on August 5, 2022.
Steven actively served in the volunteer fire service for 41 Years. First with the Verdoy Volunteer Fire Department in Latham, where he served 23 years, was a Life Member and held many officer positions including Chief. While a member of Verdoy, Steven also joined the newly formed USART-1 (now NYTF-2) and participated for several years. After moving to Clifton Park, Steven joined the West Crescent Volunteer Fire Department in Halfmoon. He served the department as a firefighter, driver and Safety Officer and was currently a Commissioner for the Fire District. Steven also served on several committees over the years for the NYS Association of Fire Chiefs.
Behind his gruff exterior Steven had a kind heart and would help anyone in any way he could. In his free time Steven loved sports, watching football on television, playing football in high school as well as coaching his son while young and watching him play football and basketball though out his school years. He even grew to like basketball when John was playing. Steven enjoyed fishing with his father-in-law and son, even though they rarely caught anything. He was a proud Buddha and attended many Black Fly Festivals. Steven loved classic rock, especially the Eagles and was known to occasionally bust out an Elvis tune.
Steven is survived by Susan, his loving wife of 33 years, John, his son who was the light of his life, his sister Sandra J. Eighmie and several nieces, nephews and cousins.
Relatives and friends are invited to visit with Steven's family on Monday, August 29th from 3 to 7 p.m., with a memorial service at 7 p.m., at the Catricala Funeral Home, 1597 Route 9, Clifton Park. Private interment will be in Most Holy Redeemer Cemetery, Niskayuna at the convenience of the family.
Memorial contributions may be made to the WK Mansfield Hose Company, 1440 Crescent Rd, Clifton Park, NY 12065.