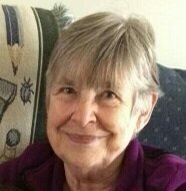 Alma P. Ryan
Alma P. Ryan, age 90 of Halfmoon passed away peacefully at home on August 31, 2022. Born on July 11, 1932 in Malta, she was the daughter of the late Francis and Leticia Thiele. She was predeceased by her loving husband of 54 years, John "Jack" Ryan, and her brother William Thiele.
Alma worked at General Electric in Schenectady for several years before staying home to raise her family. Owing to losing both of her parents early in her life, her singular focus was her family. The love she gave to them was evident by the outpouring of love that she experienced in her later years and final weeks. Alma dedicated her life to raising her children and grandchildren. She was particularly proud of the fact that she "babysat every one of her grandkids." What she did was far more than raise children and babysit her grandchildren, she built a legacy of love and joy that will live on through her family. Alma was also known for her baking skills, but most particularly for her pies. Even when she tried to "retire" from pie making her family wouldn't dare let her. They were too delicious and filled with a sprinkle of her love.
She is survived by her children John (Susan) Ryan II, Jacklyn (Jack) Carter, and Julie (Wayne) Freebern, and her siblings Marie Ray, Frank Thiele, and Lillian Marks. She is also survived by her beloved grandchildren Sean (Freddy), Kimberly (Gary), Ryan (Nicole), Samantha, Ben (Charli), her great-grandson Xavier, and a great-granddaughter on the way.
The family would like to extend their deepest appreciation to the compassionate caregivers who guided both Alma and her family during these most difficult days. Thank you to Deb Eggleston, Bassa Agouda, as well as the entire staff at the Community Hospice of Saratoga.
Calling hours will be held on Tuesday, September 6th from 9 to 11 a.m. with a memorial service at 11 a.m. at the Catricala Funeral Home Inc., 1597 Route 9 in Clifton Park. Burial will follow in the Saratoga National Cemetery.
In lieu of flowers, donations may be made to the Community Hospice of Saratoga, 179 Lawrence St., Saratoga Springs, NY 12866.