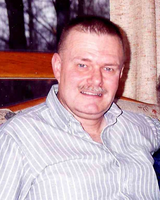 Howard W. "Yogi" Bernard
Howard W. "Yogi" Bernard, age 79 of Halfmoon passed away peacefully on September 15, 2022 at Albany Medical Center. Born on April 2, 1943 in Catskill, he was the son of the late Howard J. and Rose (Inge) Bernard.
Howard was a 1961 graduate of Kingston High School and enlisted in the NY Army National Guard. He spent his career as a technician before working for New York State as the Superintendent of several NYS armories.
He was an avid softball player, coach and umpire, and was a part of several local, regional, and national championship teams. He coached basketball for several colleges from 1976-84 including SUNY Ulster, SUNY New Paltz, and Bard College.
He is survived by his loving wife of 42 years; Nancy (Rice) Bernard, son Michael Bernard, sister Joan (Bud) Benton, and several cousins, a niece, and nephews.
Calling hours will be held on Thursday, September 22nd from 4 to 7 p.m. at the Catricala Funeral Home Inc., 1597 Route 9 in Clifton Park, with a funeral Mass on Friday at 11 a.m. at St. George's Episcopal Church, 912 Route 146 in Clifton Park.
In lieu of flowers, donations may be made to the Hope Soars for Parkinson's research, 1410 Maple Hill Rd., Castleton-on-Hudson, NY 12033, or by going to www.hopesoars.org, or to St. George's Episcopal Church, 912 Route 146, Clifton Park, NY 12065.