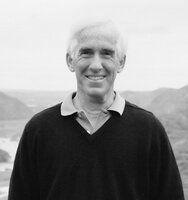 David R. Adsit
David Adsit died on November 7, 2022 after a long battle with cancer and Parkinson's disease. David lived most of his life in Rochester, NY and had recently moved to Mechanicville, NY from Chatham, MA where he had spent the last ten years.
He is predeceased by his parents Robert Adsit and Mary Spangenberger, and his stepson Adam Gay. He is survived by his wife of forty-four years, Susan Fogarty Adsit; stepson Richard Fogarty (Debra Gelinas); grandson Seamus Fogarty; brothers Donald of Crossville, TN; Douglas (Christine) of Las Vegas, NV; and Dennis of Denver, CO; and several nieces and nephews.
A graduate of McQuaid High School and Monroe Community College, he spent four years in the US Air Force from which he was honorably discharged in 1964. His working years included Lincoln First Bank, Rochester Products, and EDS.
Burial services will be private. Those wishing to make a contribution in David's memory are encouraged to consider The American Cancer Society, PO Box 1120, Framingham, MA 01701