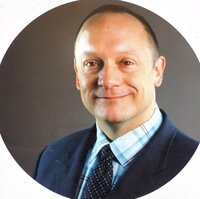 Christopher Hall Stroud
Christopher Hall Stroud, 54, of Clifton Park, passed away suddenly on January 27, 2023. Born in Dearborn, Michigan on January 2, 1969. He was the son of the late Dana Clark and the late Larry Stroud. He was predeceased by his sister Tracy Stroud. He is survived by his sons Nicholas Stroud, Zachary Stroud, and Christian Stroud, his cousin Anthony Clark, and his nieces Kate Stroud and Sophia Stroud.
Chris was an avid outdoorsman, mechanic, builder, and guitar-player. He grew up on a farm in Ohio, later graduating from the University of South Florida with a degree in mechanical engineering. His work in the sugar cane industry in Florida was followed by employment as a project manager at a sugar mill in Panama. Subsequently, Chris moved to California with his family to work at Dole Food Co. for several years before settling in New York to pursue a career in renewable energy with General Electric. He was well respected in the solar energy field, ultimately becoming an essential member of Cipriani Energy Group and founder of Renewity Solar.
Chris hiked nearly 25 out of 46 of New York's high peaks, and built a cabin in the Adirondack mountains with only the occasional help of friends and family. He enjoyed many weekends and vacations hiking, fishing, hunting, and otherwise decompressing from his busy lifestyle. Chris spent the majority of his life helping others, and he did nearly everything himself. He was extremely resourceful, hardworking, and patient. He formed bonds in many communities across the country through his Mensa membership and his proficiency in playing guitar. Chris was an exceptional father, business partner, friend, and acquaintance to all who remember him.
A Memorial service will be held on February 18, 2023 at 10:30 a.m. at Prince of Peace Lutheran Church, 4 Northcrest Drive, Clifton Park. Luncheon will follow the service.
Memorial donations may be made to Prince of Peace Lutheran Church Memorial Fund, 4 Northcrest Drive, Clifton Park, NY 12065.